Bra Size Calculator
Here at Needundies our customers often ask 'What bra size am I and how do I measure myself?' Well your bra size is made up of a combination of your Band Size (Underbust) and your Bust size (Overbust). Use our guide and bra calculator below to find your size.
Step 1: Band Size
Using a soft dress makers measuring tape, measure around your torso directly under the bust line, keeping the measuring tape snug against the skin, and level. Make a note of the number in inches.
Step 2: Bust Size
Make sure you're wearing an already comfortable non-padded bra, and measure the distance around the fullest part of your breast, keeping the tape measure level, and being careful not to pull it too tight. Make a note of the number in inches.
Enter both measurements into the bra size calculator below and click "Calculate", please note that no calculator can be completely accurate and is reliant on our customers obtaining correct measurements.
Underbust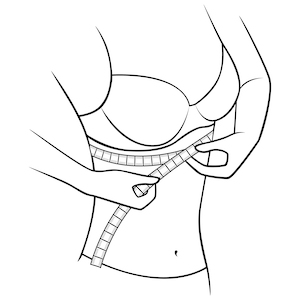 Overbust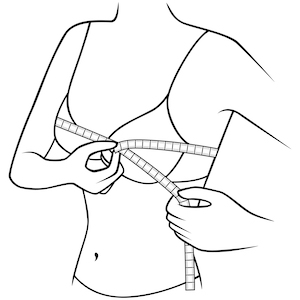 Remember that your bra size will likely fluctuate and change over time. This is due to a range of factors such as hormones, weight changes and pregnancy, so it's important to re-measure your breasts every year or so to make sure you're still wearing the correct bra.
Your bra should be fundamentally comfortable and supportive. From lacy lingerie to shapewear, never settle for anything less than great quality underwear that is designed from a deep understanding of what your body needs.
Once you've measured yourself and know your size, why not treat yourself to a new bra that fits perfectly? Discover the Needundies collection of premium everyday underwear, created with your comfort at the forefront of every design.
We would love to hear from you! Send us your feedback about the Bra Size Calculator