While ladies tend to pay a lot of attention to what they wear on the outside, sometimes what's underneath an outfit can reveal the most about an individual! If you want to unveil your inner identity, read on for our light-hearted guide to what your knickers say about you…
Colours
Blacks and whites
If your knickers drawer mostly consists of black and white coloured garments, it's a tell-tale sign that you're one practical gal! After all, who needs colour when black and white are guaranteed to go with everything? For incredible value on practical coloured briefs, why not invest in a Sloggi Basic Tai Briefs 3-Pack that includes a pair of knickers in black, white and tan? Perfect for every occasion!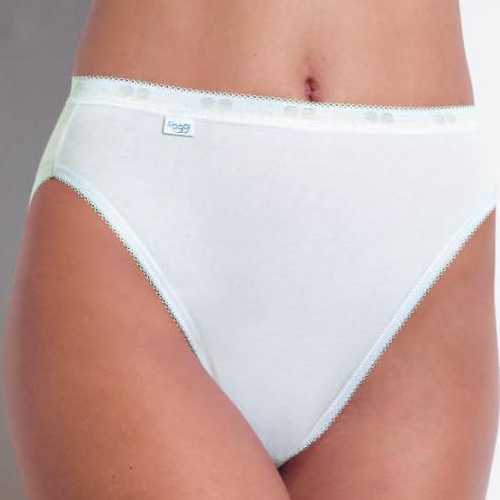 Bright and vibrant
If your underwear collection is bursting with colour you're most likely a lady who loves to indulge in a good time. Just make sure that you don't accidently throw in your coloured knickers with a white wash…
A mix of both
Ladies whose knickers drawers feature a mix of neutrals and colours generally enjoy the best of both worlds. For days that require colour coordinated undies, blacks and whites are ready to deliver. When choosing a pair of knickers to wear under jeans or denim shorts, why not rock a kaleidoscope of colour!?
Materials
Lace
Lace is the ultimate 'oo la la' material and if it makes an appearance on the majority of your garments, you're definitely a fun and flirty kind of girl! Whether it's used in thongs or boy shorts, lace instantly makes every girl feel like a princess.
Silk
Luxurious and indulgent, silk knickers are for ladies with a taste for the finer things in life. Chances are your wardrobe is chock a block full of designer labels, fancy handbags and sky high heels.
Cotton
Nothing beats the practicality and comfort of cotton knickers! If your underwear collection consists mostly of cotton garments, kudos for being one sensible woman. That said, practical doesn't have to mean boring. NeedUndies stocks a huge range of premium quality cotton knickers to suit the tastes of every woman.
Styles
Thongs
If your knickers collection is all about thongs, you're a woman that's wonderfully comfortable with her body. Despite what the magazines portray, thongs look fabulous on ladies of all sizes. As well as being sexy, they also help to eliminate VPLs. For every day wear, the Sloggi Wow String Brief offers the ultimate in comfort and practicality. Ladies looking for something a little more special will love products featuring feminine touches such as lace and satin bows.
Skimpy
Ladies that opt for skimpy knickers are generally flirty yet not too over the top. Crafted from ultra-soft microfiber, the Anita Comfort Lea Cotton Mini Briefs are a great choice for ladies on the search for a good mix of sexy and comfortable.
Full coverage
If you're looking at your underwear collection and see a whole lot of full coverage briefs, you are undoubtedly a woman that places a huge amount of value on comfort and practicality. Available in white, black and skin colour, the Playtex Cherish Cotton Maxi 3-Pack is fantastic for full coverage loving ladies of all shapes and sizes!.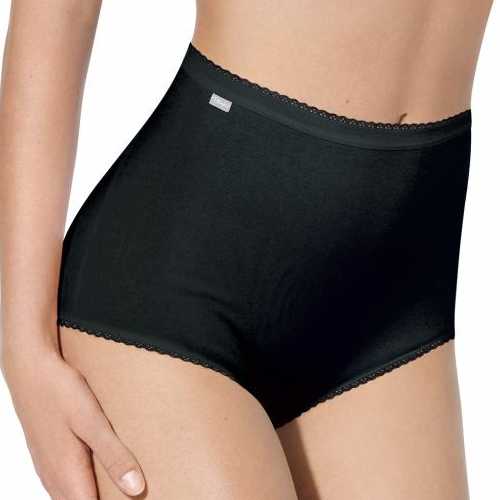 Whatever you needs, NeedUndies stock a fantastic range of knickers to suit the individual tastes and styles of every woman!