Introducing The All New Version Of The World's Best Selling Soft Bra - The Triumph Delicate Doreen!
Loved by women around the globe for almost 50 years, the Triumph Doreen has earned itself status as the world's best selling soft bra. Featuring a full three section cup, flexible stretch frame, firm under band, broad straps and a timelessly stylish design, the Triumph Doreen is a favourite among bigger breasted women demanding the ultimate in comfort and support.
Triumph dedicated to innovative design
However as global lingerie leaders, Triumph believes that there is always room for improvement. After listening closely to customer feedback and market demand, the brand has released the all new Triumph Delicate Doreen!
Drawing on extensive material research and meticulous design reinvention, the new look bra is softer, lighter and more feminine than ever before.
All the features with an elegant new look
Based on the wildly popular Doreen Triumph, the new version offers women a lighter, more modern version of the much loved original. Featuring full two section embroidered cups, the bra offers unmatched support to ladies with larger chests.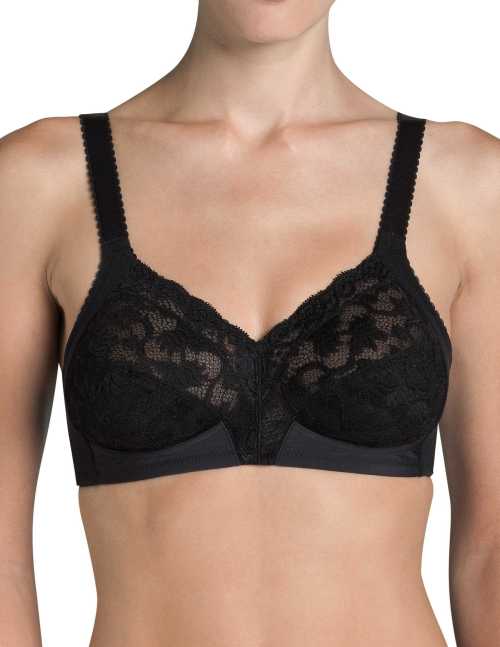 The stretch frame ensures the perfect fit while the broad straps with under band padding offer the ultimate in over the shoulder comfort. Manufactured using a combination of 73% polyamide, 22% elastane and 5% viscose, Triumph has ensured that the latest version of the beloved Doreen does not compromise on quality, durability and of course, its trademark ultra-soft feel.
Sexy and supportive… what more could a girl want?
While the lighter version offers all the important comfort and support features of its predecessor, the delicate embroidered cups give it a flirty feel that make it perfect for younger women on the search for a garment that is both sexy and supportive.
The sweet scalloped shoulder straps also add a feminine touch to the wide set bands. These great new features make it the ideal soft support bra that can effortlessly take you from a polished daytime corporate look to a sassy evening out on the town.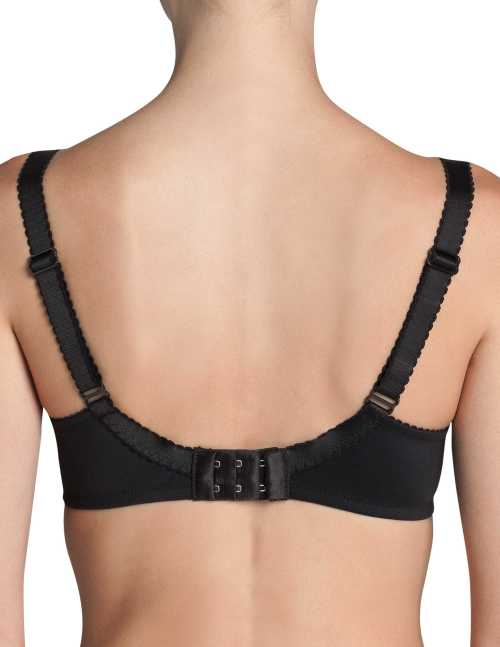 Wear it with your entire wardrobe!
Available in crisp white and classic black, the Triumph Delicate Doreen can be effortlessly under light, dark and skin coloured clothing alike. And with sizes catering for cup sizes of up to J, the revamped edition can be bought by ladies of all shapes and sizes!
If you're looking for a tried and tested bra with a gorgeous romantic twist, the Triumph Delicate Doreen simply cannot be matched. Now on sale at NeedUndies for just £27.45, why not pick one up in every colour? Whether you rock it with office attire, team it with a casual weekend outfit or even wear it to spice things up in the bedroom, the sublime support, exceptional comfort and beautiful detail is guaranteed to make it an unrivalled underwear drawer favourite!