There has been an undeniable shift in the attitudes of the fashion industry over the last decade or so, where both designers and consumers have become more aware of where their garments come from. Not only do we care about how they make us look and feel, we have a vested interest in where they came from.
Just some of the questions we ask include:
Is the material organic?
Where was the material sourced from?
Were any animals harmed to source the material?
Who made the garment?
Will the money I spend on the item be fairly distributed?
What causes, if any, does the brand support?
Can I safely recycle the material when I am finished with it?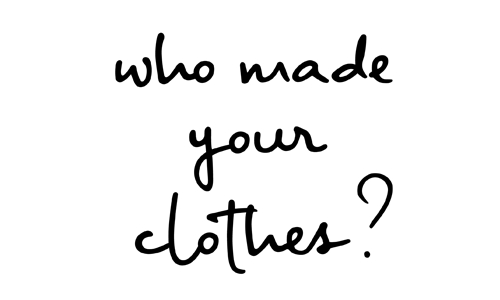 These are just a selection of the questions that consumers now ask before buying any item. We want to know what we are buying, who we are buying from and what we are directly and/or indirectly supporting as a result. Just as people buy from people we can relate to, we also buy from brands that support the causes we feel are important to us.
There is still a long road ahead before the fashion world as a whole conforms to this way of thinking and, until every piece of fashion is responsibly sourced, manufactured and distributed, this message must continue to be broadcast. At Need Undies, we hate to think of any garment, regardless of how beautiful it may be, is the product of unethical and harmful methods that leave a negative mark on our world. We all have a responsibility to do better, and do better is exactly what we set out to do.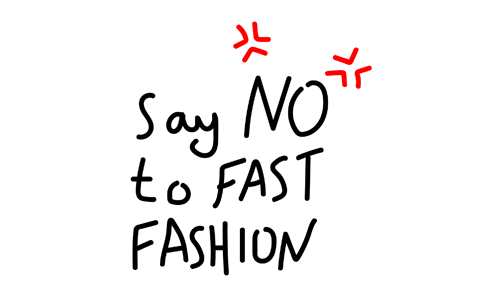 The Rise of Slow Fashion
In a world that is becoming more and more impatient, wanting everything done yesterday, it is fantastic to see the rise of what is known as slow fashion coming to the forefront. Slow fashion is a process that places greater emphasis on sourcing the highest quality materials available, rather than quantity. While this does mean that garments cannot be mass-produced anywhere near the same scale as many industrial lines, it does mean that you are buying quality every time.
Each piece, whether it be a bra and panties set, a sparkling cocktail dress or comfortable loungewear, has been made with real time, dedication and love. No fabric is wasted to keep waste down to a minimum. If there is any material leftover once production has completed, that is regarded as an opportunity to create more pieces of fashion.
End of line fabrics can be sold on to other businesses and consumers, who can make use of the material for other projects. This is much better than the results of tons of unwanted fabric being needlessly thrown away. Often, this is how aspirational designers first get their taste for creating new pieces by using end of line fabrics due to the cost efficiency of not having to buy in bulk at high prices and volume that far exceed their needs.
h2>How Needundies Are Supporting Ethical Fashion
Here at Needundies, we feel just as passionately as you do about the need for ethical fashion, which is why we do our utmost to stock garments from brands that share our values. We encourage the use of ecological materials that will not harm our ecosystem, whether that is by the methods in which they are sourced, manufactured, sold, worn or recycled.
Brands that we stock on our website, such as Sloggi, Royce and Jockey have been heralded for their use of ecological materials. By purchasing any of the pieces that you can find on our website you, too, can play your role in supporting ethical fashion. Why wouldn't you want to feel good not only about the way you look and feel but also about the role you are playing in looking after our planet?
We believe that access to ethical fashion should be easy, which is why we make a point of stocking brands that match the values shared by our customers.
For UK deliveries, we offer free delivery on all orders over £50. This means that if you see several garments on Needundies that you think will look fantastic on you (or your partner), you can save money by adding more to your basket! Should you have any questions about the brands and/or products stocked on our website, please do not hesitate to get in contact with our team today.