Problems Girls With Big Boobs Will Understand
If you've been blessed with big, bouncy assets then you've no doubt been the envy of plenty of friends over the years. However, while big boobs may have their merits, ladies also encounter some unique problems that only fellow large chested ladies will understand… Here are a few of our favourites!
Button down shirts? No thanks!
Button down shirts can be super sexy, but not when the buttons look like they're going to pop! For girls that are big on top, rocking buttons can be a nightmare. To fit everything in you'll often need to opt for bigger sizes which look baggy around the neck, waist and arms.
There is another solution though… Invest in a Body Wrap Fuller Figure Camisole Top and you can support the girls while creating a slimmer and more controlled look that lends itself to buttons.
The sticky swimwear situation
Unfortunately busty gals just don't have the luxury of choice when it comes to buying swimwear. Sorry, but those itsy bitsy triangles just ain't gonna cut it! On the upside some brands do offer cute designs for D cups and sometimes even bigger.
People feel obliged to comment
Why is it that some people feel the urge to comment on the size of our assets? Come on guys! Whether it's a "wow doesn't you back hurt?" or an "I'm so jealous of your chest," some people just can't help themselves.
It can seem IMPOSSIBLE to find the right bra
When you're blessed with super-sized assets it can sometimes seem utterly impossible to track down the right bra. Whether it's wires digging into your sides or an unsightly case of double boob, those flat chested gals don't know how easy they've got it! Thankfully NeedUndies is committed to catering for ALL shapes and sizes, and has a fabulous range of bras designed to complement bigger boobs. We love pieces such as the Anita Comfort Clara Support Bra which features wide shoulder bands, full cups and not an underwire in sight.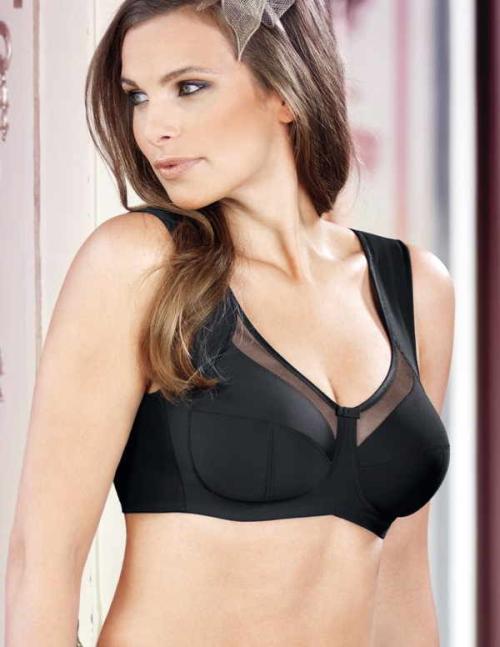 EVERYTHING looks sexy
OK, so this isn't necessarily a problem so to speak but it can be a little awkward when you're trying to ace a corporate interview or attend your grandma's 90th birthday party. Even a beige roll neck skivvy can get eyes popping when there are some seriously well-endowed assets underneath.
Hubbies and boyfriends are OBSSESED with boobs in bed
It's nice for the ladies to get some attention but sometimes a lover's infatuation with beautifully big boobs can be downright annoying. Gents, there are other areas that need attention too!
Every day exercise is a mission
While some girls can throw on a soft crop top and hit the ground running, bustier ladies need a LOT more support. Without it, the assets will be aching for days. Even low intensity workouts such as yoga can be a mission. The great new is that products such as the Royce Impact Free Sports Bra go right up to cup size K which means busty girls can get all the support they need.
The idea of getting pregnant is terrifying!
Big boobs are brilliant however for many women, the thought of falling pregnant and going up ANOTHER size is kind of scary. Have you got a problem that only bigger chested ladies will understand? We want to hear it!