Despite decades of new designs and innovations in mens underwear, the classic Jockey Y Front brief remains a firm favourite with men down the generations.
The 'y' in the 'y-front' is derived from the inverted y-shape designed seams at the front of the underpants and the style, design and fit of this underwear staple has remained unchanged since it's introduction to the UK in 1938.
The Jockey Y-Front is manufactured in 100% cotton and features the Jockey Logo around the skin friendly, soft elasticated waistband and a right hand fly opening.
These classic briefs are available to be bought as single packs or in great value triple multipacks. The 3 pack Y Front is available in 3 mixed colourways, 3 x white, 3 x Blue Shades and 3 x Grey Shades with sizes from 32" waist to 46" waist. For the bigger man, the single pack Y Front is available up to a size 60, colour availability is dependent on size.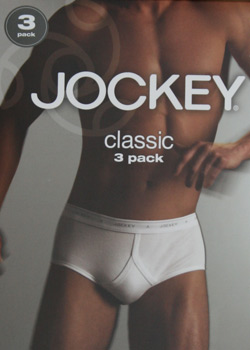 Jockey 3 Pack Y Front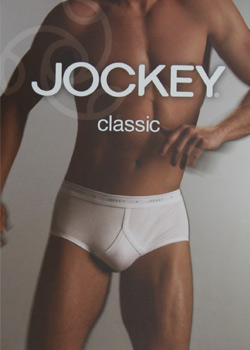 Jockey Single Pack Y Front
If you take a look at our Jockey Y-fronts you will see that our loyal customers have written over 300 reviews about them and the overwhelming majority have left very positive feedback.

Read Jockey Classic Y Front Customer Reviews
The main comments we receive are that the product is comfortable to wear, a great fit, supportive and very durable, which is why we have so many customers returning to buy their underwear favourites from us.
The one area of feedback we have received concerns the stitched in garment care label, customers sometimes find this can cause a slight irritation, usually however, the label does soften after a couple of washes. Jockey takes customer feedback seriously and are currently addressing this issue by ensuring that new technology 'heat seal" labels are imprinted into the fabric, all Jockey Underwear will have this new label as older stocks are replenished.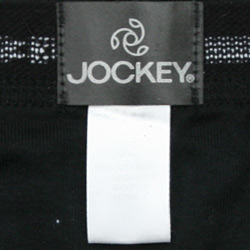 Jockey Stitched In Label Example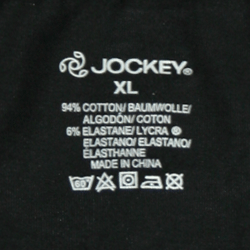 Jockey Heat Sealed Label Example
So, if you are looking for a yfronts style brief with a fly opening, we would advise you to avoid the cheaper imitations that can be bought from high street chain stores and supermarkets and stick with the company that designed the original and the best!.

View the full Jockey Classic underwear collection