| | |
| --- | --- |
| How many people reading this have opened their underwear drawer to find their favourite black bra and not been able to find it because of the chaos lurking in the drawer? Or have been due to go to a gym class and have had to delve through a mass of briefs and bras to find the sports bra with a racer back as you've already chosen and packed a racer back tank top in your gym bag? | |
Starting your day having to rifle through a full drawer of unorganised underwear to find the matching briefs to your bra, or the perfect bra for under that blouse, to then force all the underwear back into the drawer can be chaotic and unnecessary.
Follow our guides on how to:
De-clutter your drawer

Organise your underwear drawer

Storage techniques to extend the life of your underwear
De-clutter!
1. Sort your underwear into piles according to category we suggest the following:
Matching sets

Sports bras and briefs

Everyday bras - no matching items

Lingerie bras - no matching items

Strings and thongs

Briefs

Socks

Tights

Tights

Knee Highs / Hold-Ups

Vest / Camisoles

Suspender Belts
2. Use our flowchart style guide below to decide what items of underwear you should keep/bin/or donate.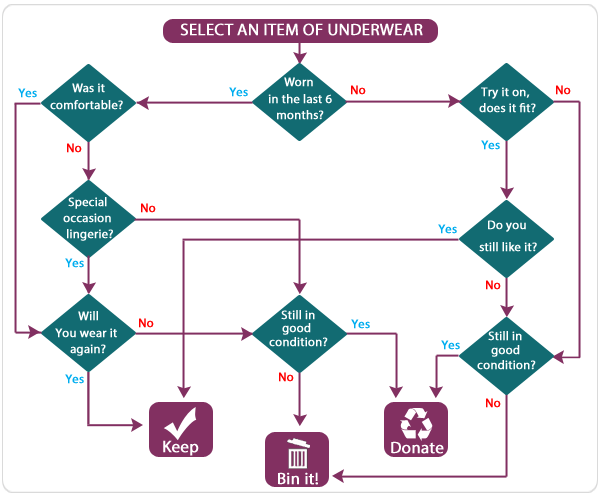 Organise!
By now you should potentially have a bag for the bin, a bag for donating and multiple piles of underwear sorted into 'categories' ready to go back into your drawer.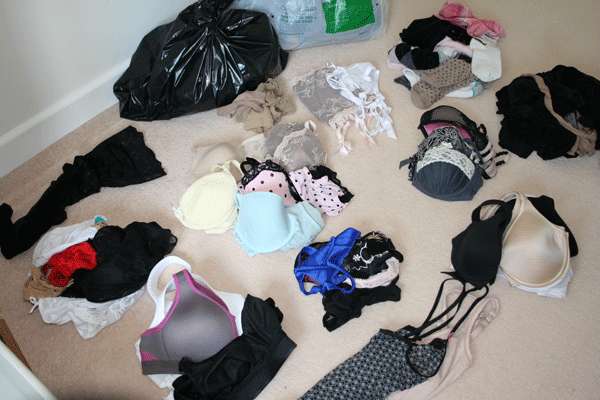 Count how many piles you have and organise them by priority. For example if you have 6 'categories' write on six pieces of paper numbering them 1-6. Next we suggest you rate each pile by use: 1- Being the most frequently used, to 6-being special occasion or rare use.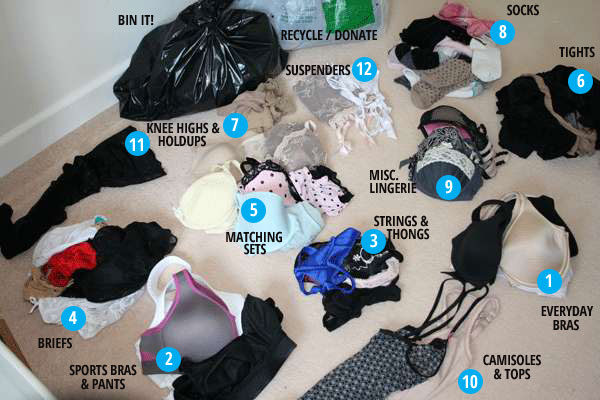 Now you know which items need to be most accessible in your drawer. You then need to think about how you are going to store your newly organised underwear.
Store!
When your underwear isn't stored neatly they can become damaged, follow our top tips for underwear longevity:
Store Padded / Moulded bras flat and stack the bras on top of each other; loose or cupped together they can become dented and creased.

Lace and hosiery items can be snagged and then ladder or tear, place in bags or in a section together in your drawer so that you know that section is for 'delicates'.

All bras and suspenders should be stored fastened up to prevent the hooks from damaging other items.

Bra accessories such as removable padding or spare bra straps should be kept separate from your underwear, in one section, so if you need to find the appropriate accessory there's only one place to look!

If like most people you have attempted to tidy your underwear drawer in the past by simply placing the items back into the drawer but now folded, you will know that within a week or so all your items have been mixed up again and you're back to square one. There are various methods to organise your dreaded underwear drawer from cheap/homemade dividers to store-bought solutions.
Good at crafts? Design and Create Your Own Underwear Organiser!
Empty a few old shoe boxes and see how many fit in the drawer, it doesn't matter if there is extra space in the drawer, you can use this after! We suggest you may use the boxes for:
Moulded/padded bras so they are protected from becoming dented

Delicate lingerie as these can get snagged when loose.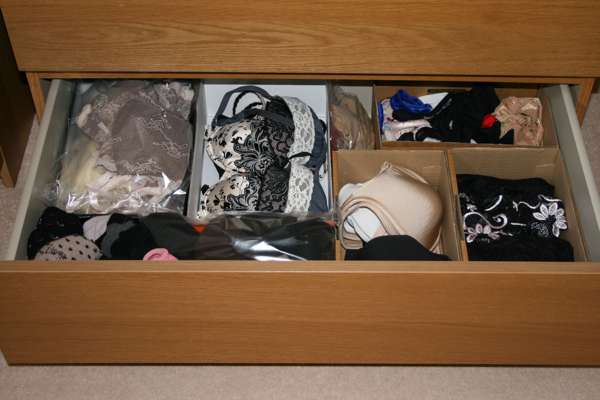 Cut strips of cardboard into lengths to fit your drawer, creating dividing sections for which you can now put simple categories into:

Why not cover your cardboard dividers with some lovely wrapping paper or even scented drawer liner to add a classy touch to your newly organised drawer?

A fantastic tip is to use clear ziplock or food freezer bags for pairing up matching sets of underwear into, or putting hosiery in to protect them from snagging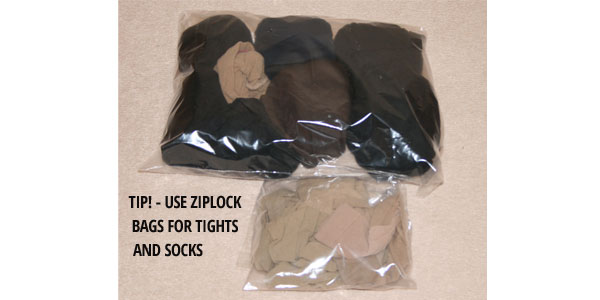 We hope that this guide has helped you to organise your underwear & lingerie a little better, we would love to hear about any hints or tips you may have when it comes to storage of your undies so please do leave feedback or share our post!