Bra Basics 101
Bras are an essential part of a girl's everyday wardrobe and it's not uncommon for ladies to have a bra drawer that's bursting to the brim with lingerie for every occasion. But do you ever really think about how they're made? It's surprisingly fascinating and knowing the finer details can be extremely useful when choosing which bras are best for you. Read on for our complete guide to bra anatomy!
The Humble Bra
No doubt we all know what a bra is but just to clarify… the item is a snug fitting garment that consists of two fabric cups which are attached to two side panels which merge into a back panel. Most bras have straps and fasten at the back however strapless designs and front fastening bras are also popular.
Purpose
The general purpose of a bra is to support the breasts and prevent them from sagging as they grow older. Most everyday bras serve this function however some specialty bras are designed for specific purposes. For example, sports bras offer bounce control, maternity bras offer increased back and chest support while post-surgery bras focus on comfort and practicality.
Measurements
Bras are designed with two key measurements in mind – chest circumference and cup size. Chest circumference is calculated by measuring the length of the chest from below the underarm and again from the fullest part of the breast. The cup size is determined by using the difference between the two chest measurements. The formula dictates that the greater the chest measurement difference, the larger the cup size.
Straps
If your main priority is support we highly suggest you go for a bra with straps. They help to carry the weight of your boobs and ensure that your assets sit perfectly in place. If you're more concerned with perfecting your outfit, strapless bras are a great option. A high quality garment such as the Wonderbra Ultimate Strapless Bra will offer you invisible coverage and complete support.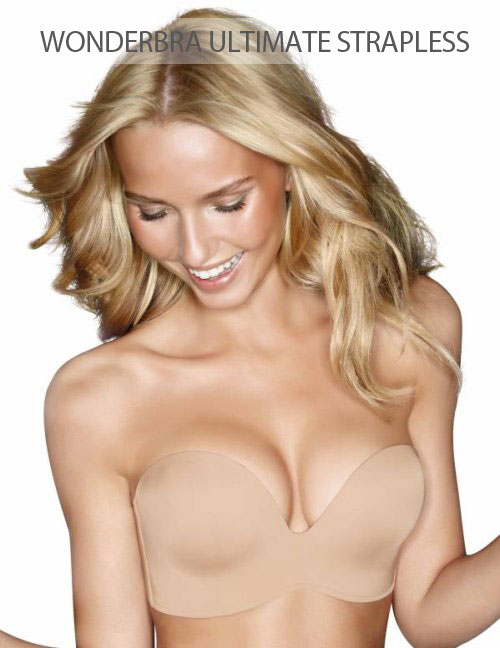 Underwire
For ladies looking for extra support and shape, underwire works wonders. The built in wire sits below the breasts and works to contour chest shape, lift your boobs and give them a beautiful rounded shape. When purchasing an underwire bra it is essential that you choose the right size. Ill-fitting underwire can make your breasts look out of shape and can also be incredibly painful!
Padding
For girls with smaller assets, padded bras can be a godsend for creating an illusion of fullness. Depending on your needs, padding will vary in shape, size and material. Some girls prefer just a little foam lining which adds a lovey shape to everyday outfits. A great option is the everyday comfort and subtle padding of the Triumph Soft Sensation P bra. Others opt for full on gel inserts which can boost cup sizes immensely! Many brand also manufacture bras with removable padding for added versatility.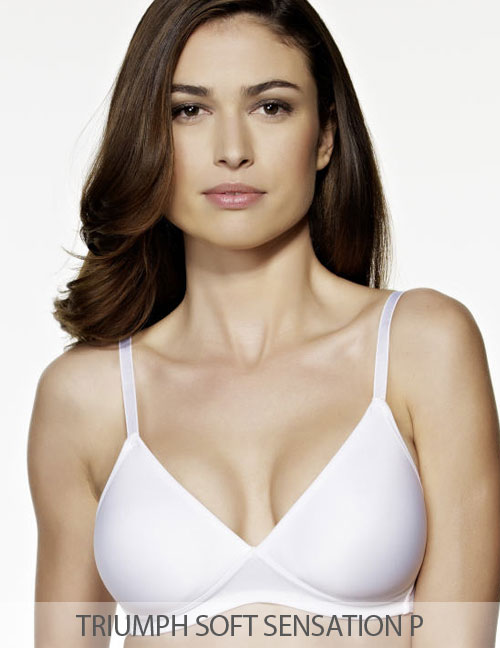 Push Up
If you want to put the girls on show a push up bra will do the job! These babies are specially designed to boost your boobs and enhance your cleavage.
Armed with this complete overview of bra knowledge, choosing the next addition to your lingerie drawer should be an absolute breeze!.