Underwear is the first thing each of us put on in the morning and deciding the right underwear for the day is often essential.
Sitting so close and snug on your skin, women's briefs is a vital component to maintaining comfort throughout the day and choosing the right fit and fabric can be all it takes. But also with the right fit and style of brief, they can completely reinvent your body shape, creating shape and hiding those certain areas we want hidden.
In both high street stores and online, we are spoilt for choice, making it a challenging task to sieve through every collection to find the right one. We have some great underwear garments, all made purely for you to seek comfort in throughout the day, as well as defining shape.
Maxi Brief
Maxi briefs are perfect for giving you that extra bit of coverage around your stomach and waist. However, their secret weapon is the V-shaped panel which is at the front of the brief. The panel helps to create shape whilst smoothing your stomach.
We stock a variety of choices with maxi briefs. Some feature lace panels, while others feature more a plain style. One of our particular favourites is a piece from our Sloggi collection. The Sloggi Control maxi brief is one of our most popular purchases.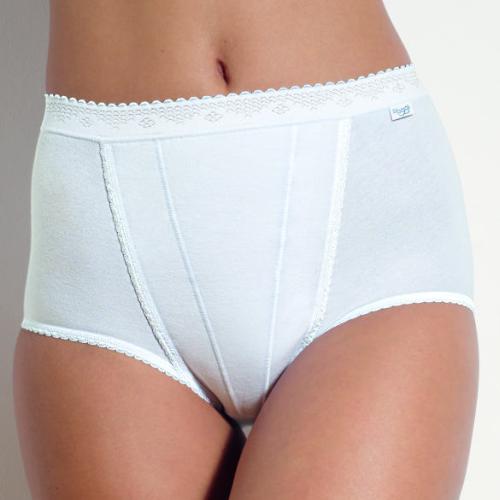 Whilst being a flattering shape wear garment for you, the brief is also made from soft, stretchy cotton, helping you to maintain comfort throughout the day.
Midi Brief
Midi briefs are great for every woman to own, as they suit every body shape. With our soft, stretchy and comfortable fabrics, our midi brief style garments can be worn at any time, from going to the gym to being sat at your office desk.
One of our favourite pieces is the Sloggi Romance Midi Brief. Sometimes midi briefs can appear subtle with no detailing added. With the Sloggi Romance Brief, a scalloped lace edging has been added, ensuring that whilst feeling comfortable you are left feeling special and luxurious.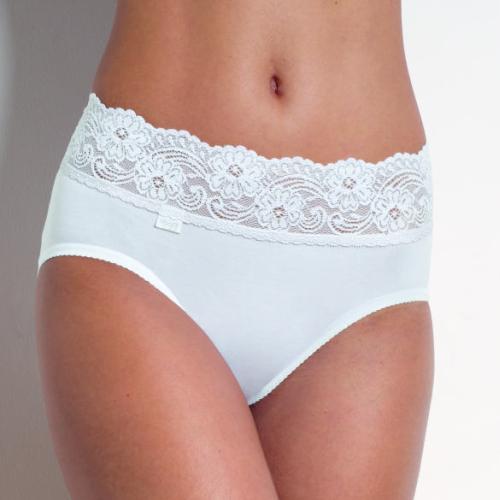 Tai Brief
Tai briefs offer a fantastic high waisted support, perfect for supporting your stomach area and well-fitting to any body shape. With their stretchy cotton fabric, they are great for everyday wear, whether that may playing sport or just relaxing.
Our Sloggi Basic Tai Brief offers the ultimate comfort and is almost invisible under lacy or translucent clothes. The high waistline helps to cover any tummy area, and comfortable on any shape or size.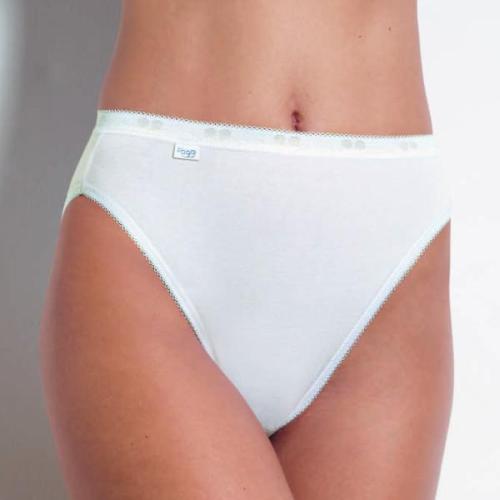 All of our collections are suited with you in mind, ensuring that all styles and fit give you the best coverage as well as comfort.

Shop our collection of Sloggi Maxi, Midi and Tai briefs now to find your favourite Sloggi brief style.