Wirefree Comfort - Now Available from Needundies
Ask any woman what the worst thing about wearing a bra is and they will immediately tell you it is the sharp pain of when the underwire pokes through into the skin. There is nothing worse than when your most comfortable bra gives way to drawing blood.
That, however, could be a thing of the past - and not without providing you with the comfort and support you need to get you through the day. Here at Needundies, our customers can benefit from the wire-free comfort of Royce bras, changing the game for women around the world.
Whether you have a petite body, are a curvaceous babe or require something with a little extra protection following surgery (such as a mastectomy), there will be something to suit your needs in this range. Currently, the Royce range covers busts of sizes up to 48DD, meaning that the majority of women can enjoy the wire-free freedom that is offered by one of the most reputable brands in the world.
Why We Love Royce Bras
We love Royce bras because they are exceptionally comfortable, flattering and dependable. When faced with a wire-free bra, we understand the scepticism that may accompany it, wondering exactly how long it will be until the bra loses its shape and, with that, any type of support it offers. Royce bras have no such problem and you need only look at the thousands of positive reviews available to read online as to how well-received their undergarments have been.
We also love Royce bras because they offer support for all occasions, whether you need something that will keep you feeling confident for a day's work in the office, keep you cool at the gym or when you want to feel your sexiest. Adaptability and flexibility are at the heart of this range and that is why we are proud to stock Royce bras on the Needundies website, with our customers able to buy from us with confidence.
Eden Front-Fastening Bra
In amongst the Royce range of bras, you will find a product called Eden, which is a front-fastening bra that takes away the pain of you (or, indeed, your significant other) floundering around trying to unclip it. Not all of us are pros of unclipping bras with clips in their traditional place and, for those that require a little extra helping hand (through lack of mobility), a front-fastening bra is a godsend.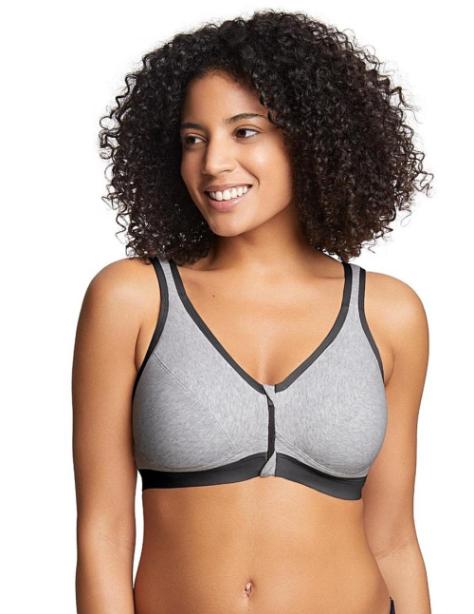 For many women, a front-fastening bra is more than just a versatile garment, it represents the restoration of independence. It means that they need not rely on a partner or friends to clip and unclip them because they are unable to reach around. They can go about their daily lives however they please. This may not seem like much, and you may be wondering how a simple front-fastening bra could have such significance, but for those that don't take for granted having the ability to complete even the smallest of tasks it simply cannot be understated.
The Needundies Guarantee
If we did not believe in the quality of products we offer on our website, then we simply wouldn't stock them. It is as simple as that - this is why all our customers can shop on our website with absolute confidence. We will never knowingly offer anything less than the highest quality on the market and we believe that the Royce brand of bras is exactly that.
The wire-free experience may be imitated by others but, and this we know for sure, has never been bettered. If you have been on the search for a wire-free bra that you can rely on then you need not look any further. If you are not happy with your purchase for any reason simply get in contact with our customer services team and we will be more than happy to arrange a return (conditions apply).
We are also offering free delivery on all orders above £65 for customers in the UK, so why not save yourself some money and take advantage of our offer? Royce bras are built to last and you will not regret your investment. Currently, we are advising a lead time of between five and 12 working days for delivery due to the current global situation.