New arrival at Needundies HQ this week - Blackspade Underwear

Thursday, 2 May 2013 | Elaine Needham
We were all eagerly awaiting the post on Monday morning as we had been promised samples of the new Black Spade Essentials range. Everyone at Needundies gathered to see the samples and we were all in agreement that they looked great! Simple in design these high cotton content briefs were very soft and stretchy and had some great features.
Yesterday I tried out the 1308 Tai Brief and spent the whole day in ultimate brief heaven!.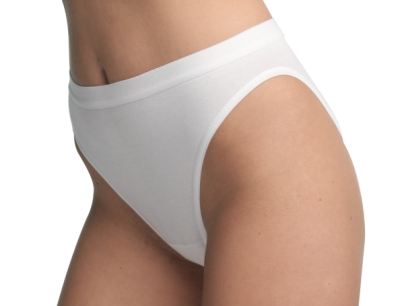 The soft cotton was very comfortable against my skin, the flat edges meant I had no visible panty line in my trousers and the stretch waistband was very comfortable- it didn't dig into my waist whilst I was sat answering the Needundies phone line. All the briefs have a towel fabric lining in the gusset which provides an all day fresh-feeling.
This new range has been called the Essentials range and we can see why, these new products are going to be an underwear drawer essential for women worldwide! The collection includes a variety of brief styles from Maxi to Mini briefs and a choice of camisole and vest styles. The Blackspade Essentials range is available in a good range of sizes and most of the items are available in White, Black or Nude.

View the Blackspade underwear collection